This is a fun one! Maya Cordeiro is the creative behind Bristol Looms - handwoven table linens and functional home decor! Whether from her studio here in Bristol, her Etsy shop, or website, Maya is bringing quality and sustainability to a home near you - all in natural hues and shades. We think she's pretty cool. And after scrolling through her colorful Etsy shop, you'll not only be filled with peace, but also fun gift ideas. A purple striped boho scarf for mom? Christmas gift, done! Yellow confetti dish towels and blue chevron pillows? Yes, please! Read on for more on her life in the business of artisan craftsmanship and what passion projects do for her!
Tracy Sweeney (TS): Let's start with the basics! Where can our readers find your business?
Maya Cordeiro (MC): My studio is located in Bristol, but I travel throughout New England for artisan shows and sell from my website (https://bristollooms.com/), and my Etsy shop (https://www.etsy.com/shop/bristolloomsri/). With the convenience of selling online, I am able to reach customers throughout the world.
TS: Tell us a little bit about how you got started with Bristol Looms!
MC: I started in 2008 as a studio/retail shop. After a few years it became obvious that selling online allowed me to reach a much wider market, so I closed my retail store and focused on expanding my online business. I've had ups and downs throughout the years, but as I refined my product line and focused on custom work, I established a thriving business.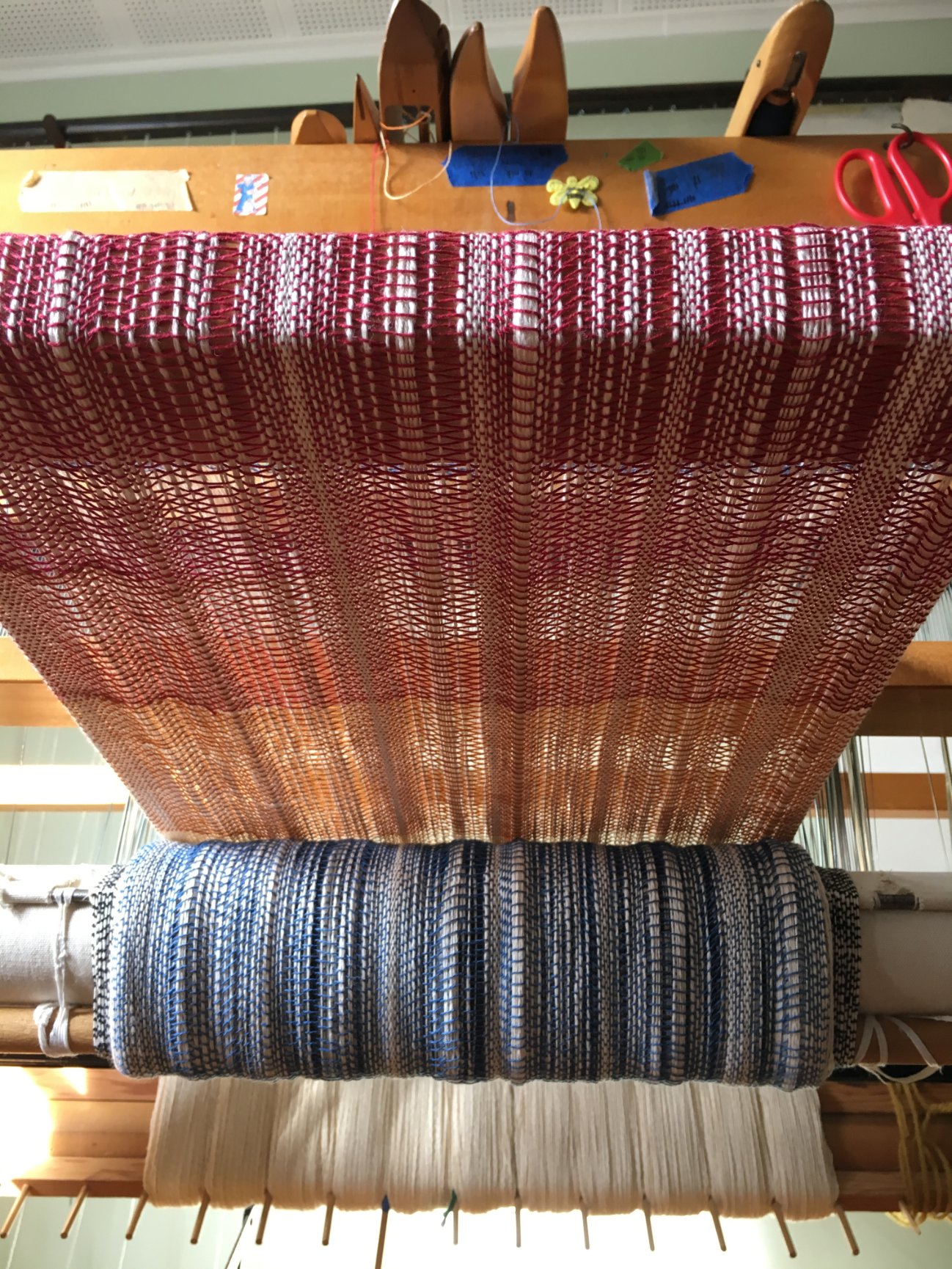 TS: Tell us more about your business. What are you known for? What are you most proud of? What sets you apart?
MC: Bristol Looms started from my passion for weaving. I have spent a lot of time experimenting with different products and ideas, but I keep coming back to my collection of table linens. Consumers are trending towards quality and sustainability rather than single use "throw away" type products. I believe that my collection of functional home decor taps into this trend, as I am able to produce heirloom quality goods that can las ta lifetime.

My favorite items to make are dish towels. Dish towels allow me the opportunity to play around with bright colors and patterns. I never get bored mixing colors.
Every year I try to complete one passion project. Most recently, I hand dyed yarn to create a special series of unique scarves. I find that projects like this give me the opportunity to step away from everyday production and feel like a real artist.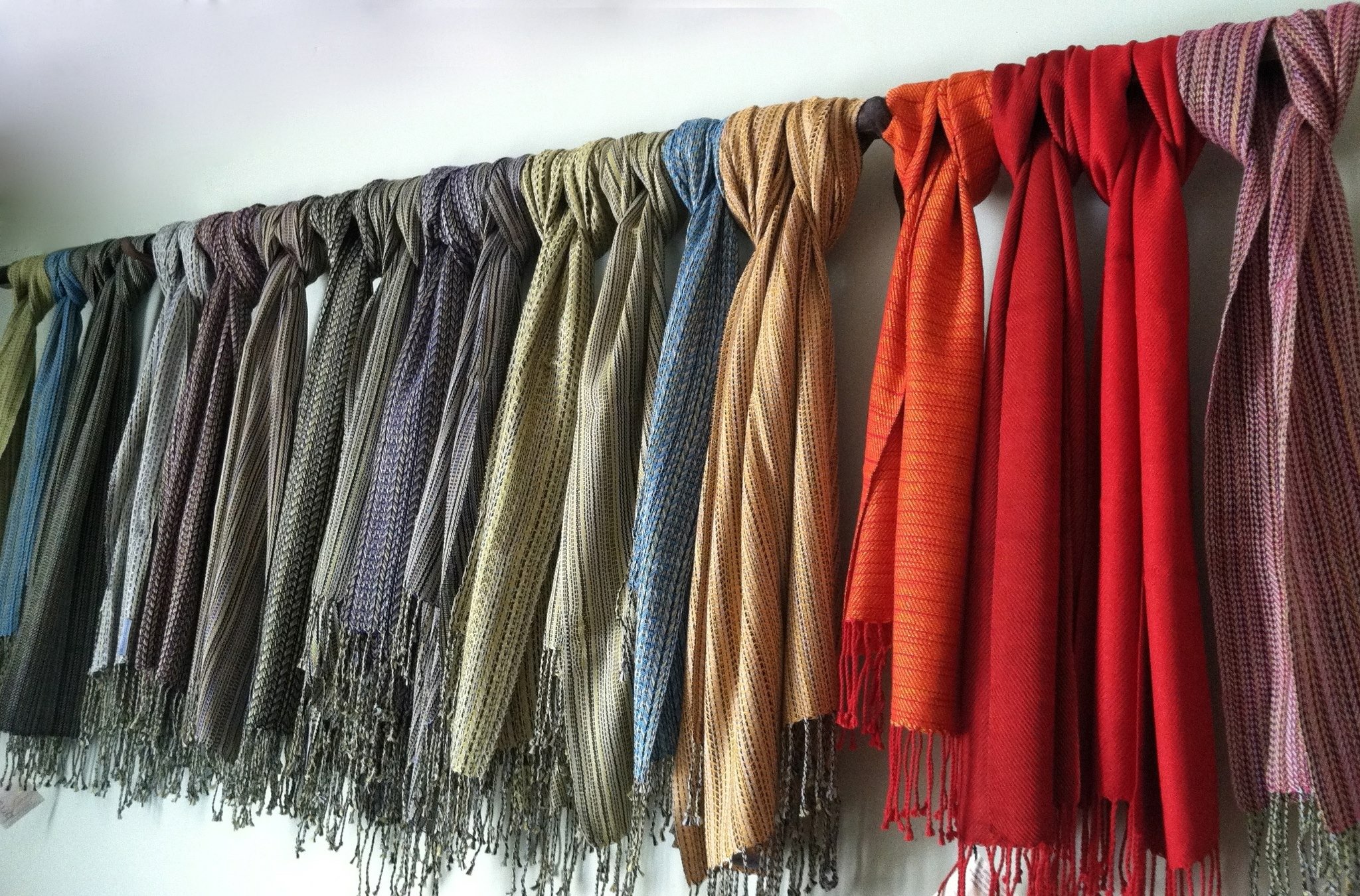 TS: Your life looks like a rainbow! What are some of the not so glamorous aspects of running Bristol Looms?
MC: As I am sure any artist will tell you, it's never a straight road to to the top. We put a lot of passion and emotion into what we do and sometimes things don't work. It is often difficult to stand by your work and expose yourself to the opinions of others. Even after 11 years as a production weaver, I'm not immune to production errors. In fact, I thrive on finding ways to solve the most intricate problems. I find that new and challenging projects help maintain my love of the craft.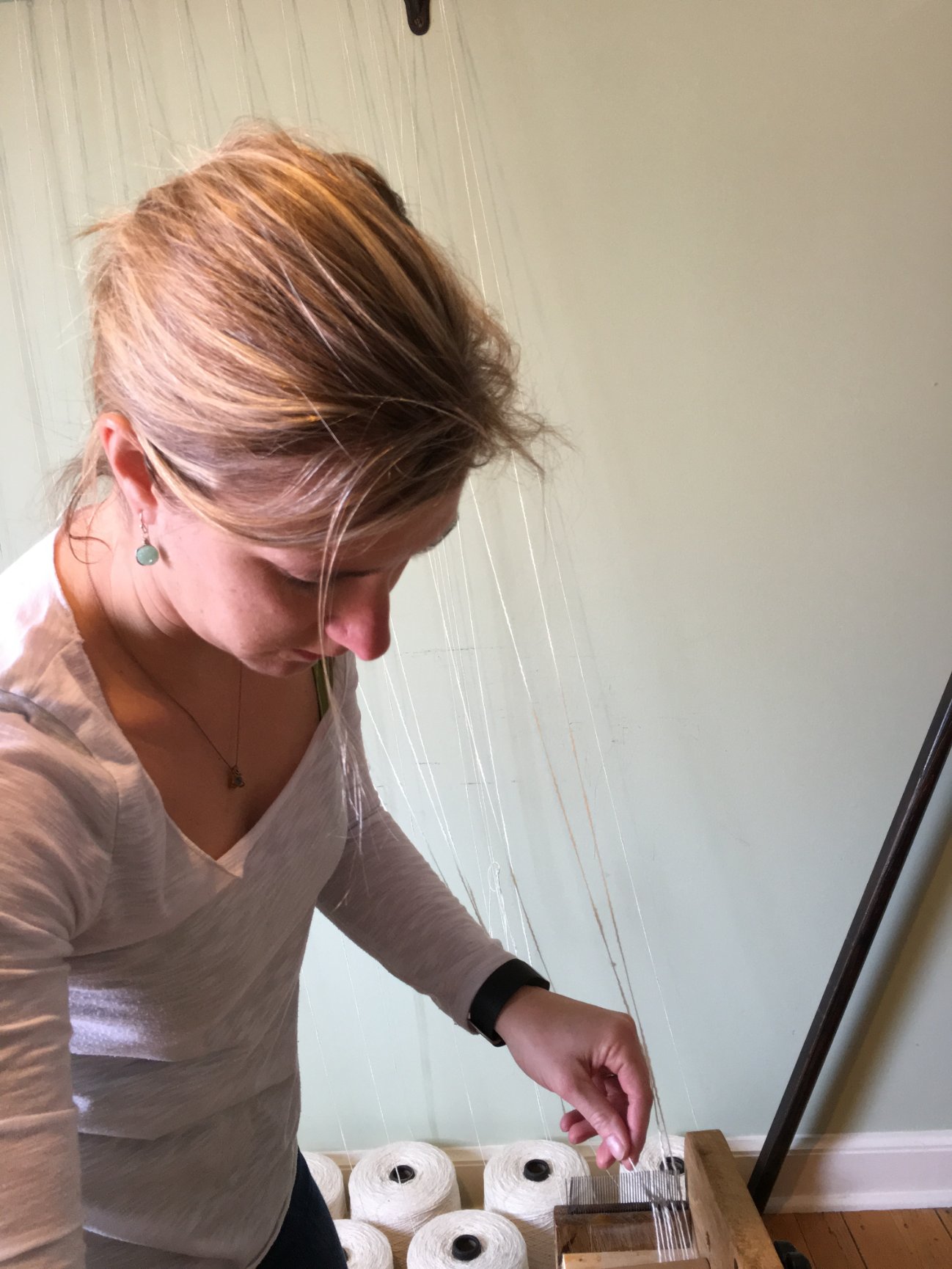 TS: Do you have any fun projects in the works?
MC: You can find me at the Providence Artisans Market in Lippitt Park, and other events throughout the summer. Follow me on social media to stay updated!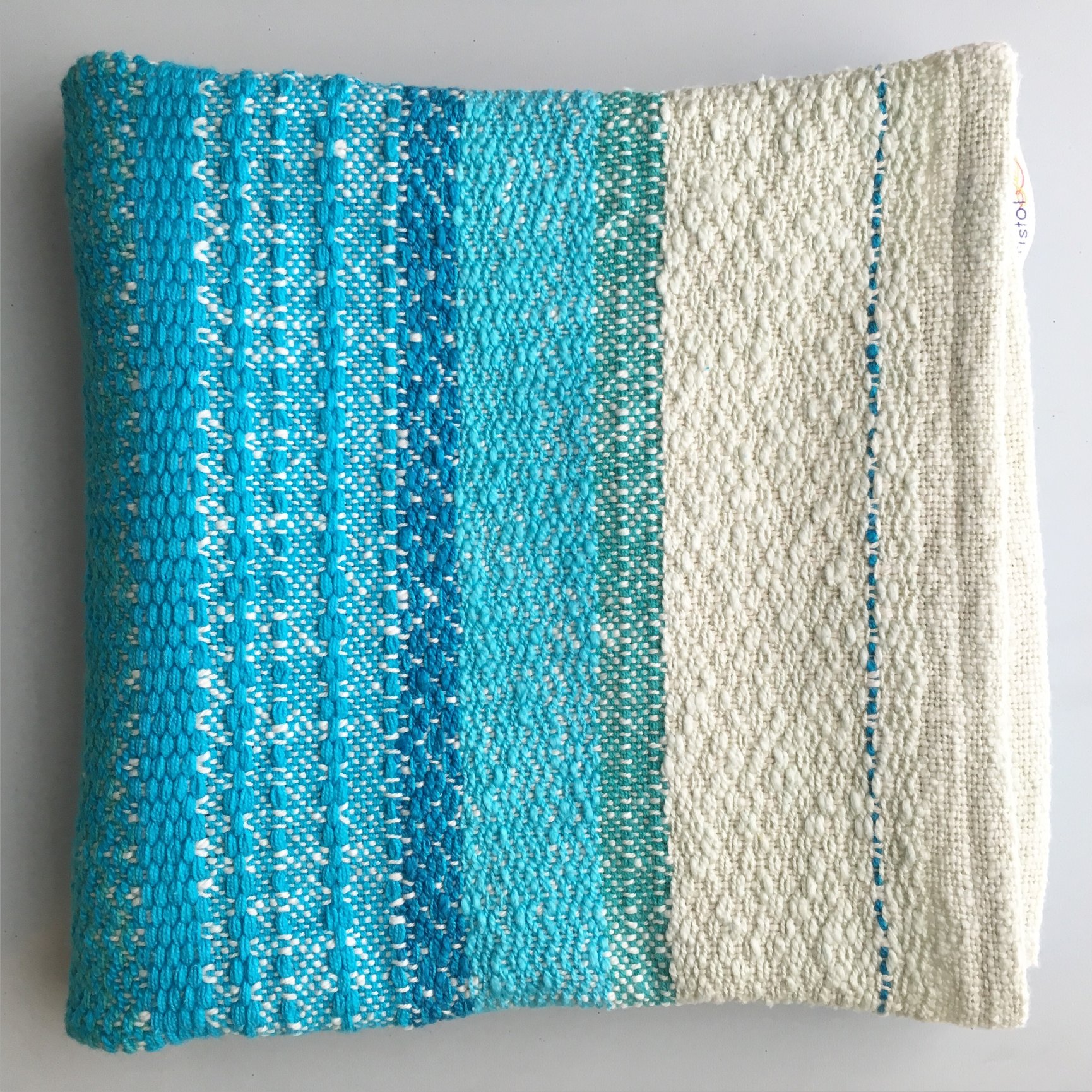 TS: What advice can you offer to a female business owner who is early in her journey?
MC: Stick with it. Don't be afraid to fail. Be willing to adapt and realize that just because you love something doesn't mean it will be a bestseller. Find your bread and butter, but make time for fun projects that keep you interested.
Thank you, Maya! You can find Bristol Looms on Facebook, Instagram, and at Maya's website. You may also email Maya at info@bristollooms.com.