If you're expecting a new addition to your family, there's a good chance you've already heard something along the lines of, "Enjoy every moment! Time will fly by and they'll be grown soon!"
When you hold your child for the very first time it can be difficult to imagine that they'll be anything but that wee squish. It's true, though -- all of a sudden your baby is heading to kindergarten and you don't know where the time went.
I can't tell you how to stop time from marching on, but I can tell you that you can figuratively freeze it by capturing it in photograph form. You might be surprised just how quickly that sweet new bundle of joy changes in their first couple of weeks. Be sure to capture these images!
1. A Hospital Photo
If you don't hire a professional photographer for a birth or Fresh 48 session, be sure you have a camera available to you along with your other hospital essentials. Once you've been introduced to one another, and probably after some well-deserved sleep, be sure to snap some frames of your baby in the hospital. Brand. New. Your precious little one will never be as small or as young as they are in that moment. Click that shutter!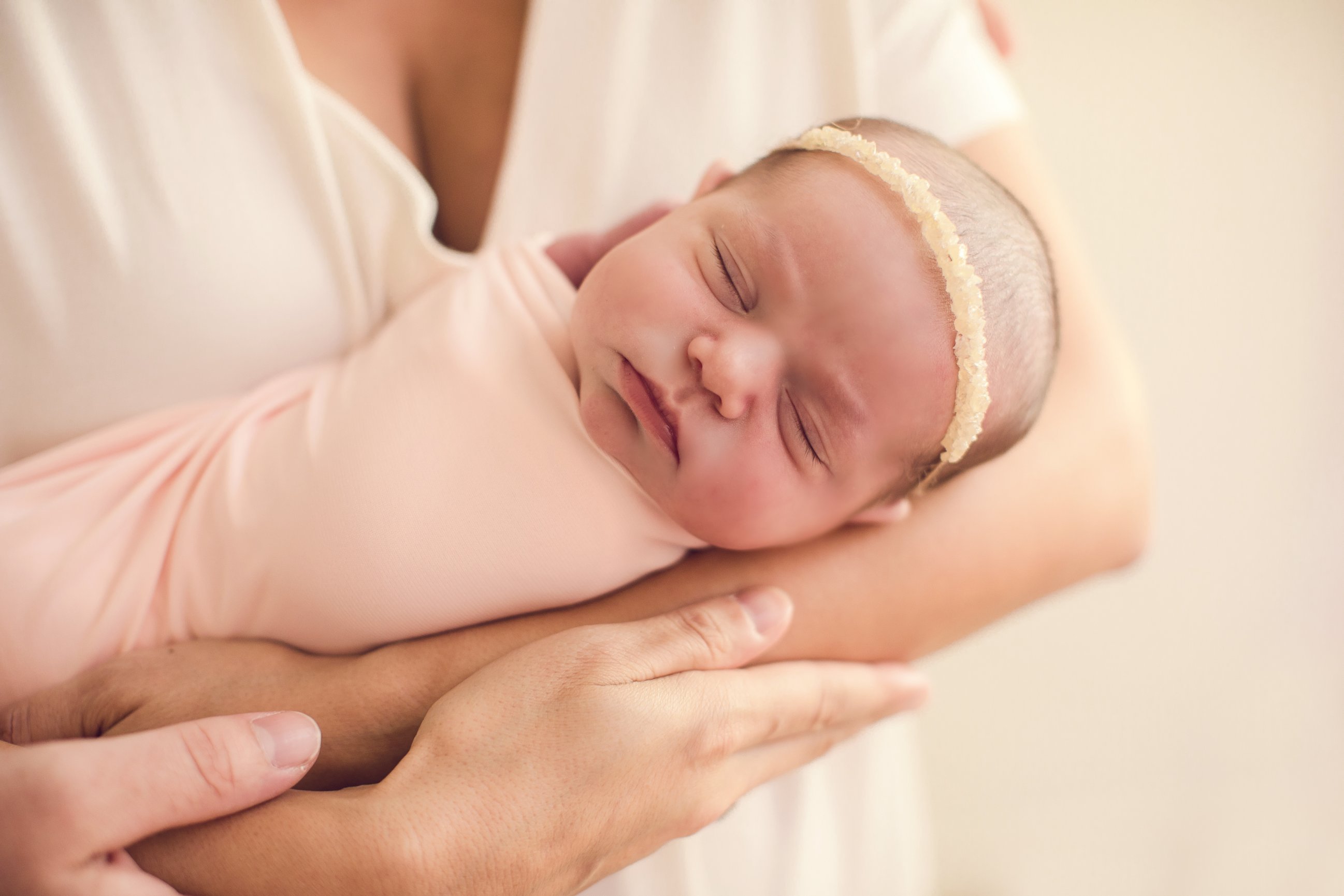 2. In the Crib
Realistically, your baby may not be sleeping in their crib yet, but the next time you place them in the crib for a bit, take the time to get a portrait. This photo will not only be sweet, it will be yet another way for you to remember how small they were! Experiment with different angles (from above, from the side, from the head, from the toes).
3. Favorite Details
No one will argue that the face of your newborn isn't precious, but don't forget their other tiny features! From the sweet little curl at the nape of their neck, to their perfect little piggies, be sure to get some images of those details. Place your baby in safe spot, on a neutral colored blanket, and let those bitty twinkle toes shine.
4. Mommy-and-Me
As a mom, I completely understand that getting in front of the camera in the days immediately following childbirth probably isn't at the top of your wish list. Make sure you do it, though. Hold that baby and get in the picture. Whether you hand your camera to a trusted family member or friend, set a self-timer, or hire a professional, your child will want to see these photos someday. Do it for your baby you already love so much!
(Oh! Don't forget to also capture images of your new baby with your partner!)
5. In the Nursery
You put so much thought into all the nursery details. It's time to get a photo of your new baby in their new room!
If you're going to pull back to take the portrait, make sure someone is immediately next your baby. Safety first! Newborns are surprisingly strong, so if you want to capture an image and be out of arm's reach, be sure someone you trust is right there to mind your newborn's movement!